Why Nervous Patients Choose Us
Nervous patients will always receive a warm and friendly welcome at HQ dental 
We understand that some people can be nervous or anxious about having any kind of dental treatment. It's often because of a bad experience in the past, but sometimes it's much more than that.
Most of us experience mild uneasiness about visiting the dentist, but for some people just the thought of a dental procedure or appointment can cause acute anxiety and even panic attacks.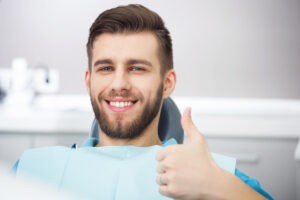 Dental phobia is more common than you think
Dental phobia is a surprisingly common, medically recognised, condition that can sometimes result in serious dental problems.
We are friendly, caring and understanding and many patients comment that coming to HQ isn't like going to a 'normal' dentist.
We will always do whatever we can to put you at ease, and different sedation methods are available for suitable patients.
Please remember, if you're a nervous patient, it's not wise to simply stop going to the dentist as your oral health will suffer.
Instead of ignoring your dental health issues, get in touch with HQ Dental in Leeds, West Yorkshire, to discuss how our dental treatments and sedation services could help.
What are the benefits of sedation for anxious patients?
Dental sedation is a great way to help nervous patients relax while undergoing dental treatment.
It allows you to separate yourself from the vibration and noise of the drill or other dental equipment.
The procedure will leave you with little or no memory of that part of the treatment.
Intravenous sedation
Intravenous sedation uses a safe and effective drug called midazolam, which puts patients in a warm, relaxed state which allows treatment to be carried out.
A fully-qualified dentist will assess you to see if you are suitable for the procedure and will measure your blood pressure, oxygen levels and pulse etc using painless monitoring devices.
During the procedure we will continually monitor your blood pressure, oxygen levels, heart readings and pulse, using monitoring equipment seen in hospitals.
To make the start of the IV sedation procedure as comfortable as possible, many nervous patients are also given an anaesthetic cream, which is rubbed on the skin where the needle is to be placed.
Inhalation sedation
Another extremely safe option for anxious patients is inhalation sedation, which is breathed in as a gas. A combination of nitrous oxide and oxygen gas, you'll feel relaxed, dizzy or light-headed to begin with but it only takes a few minutes to recover from at the end of the procedure.
Oral sedation
Oral sedatives are usually taken in the hours leading up to your dental procedure and reduce activity in the parts of the brain that control anxiety and fear. There are no needles or masks needed and the sedative, typically in the form of a tablet or liquid, produces a calm, relaxed mood, eases dental anxiety and allows our highly qualified team to do what they need to.
Will I feel any pain?
In most cases, a local anaesthetic will still be administered to ensure that you don't experience any pain during your procedure.
This will be given after you are sedated, so you won't be aware of it.
Things to remember with sedation
Unlike a general anaesthetic in a hospital setting, you will still be conscious when you're sedated at the dentist.
The level of sedation that's achieved depends on which type of sedation is used.
But whichever method of sedation dentistry you choose, you will feel relaxed, calm and not disturbed by what the dental team are doing.
Sedation can take several hours to wear off completely, and you must arrange to have someone drive you home from your appointment.
Stress-free dental treatment
Our aim is to make you feel as comfortable as possible during your dental care.
We'll try to build your confidence and trust in us by listening to your concerns and fears, showing you that not only can we help fix your dental issues, we can also help to reduce the stress and fear of seeing a dentist.
Whether it's a simple appointment with a dental hygienist, a denture fitting or a consultation for dental implants, rest assured the HQ Dental team in Leeds are here to help you.
If you've been searching for 'dentists for nervous patients Leeds' online and are worried about having any dental procedures, please do not hesitate to contact us on 01132 796667.
At HQ our aim is for you to leave with a smile on your face – and we will do whatever we can to help.